Importing JAVA preference files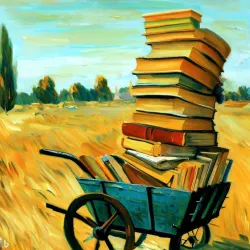 The JAVA Preferences are hierarchically organized in nodes. The library allows to export and import complete subtrees into an XML file.
nyssr.net exports the existing settings of a nyssr.net node to the storage directory at startup. We can modify this file for a new node and give it to the first startup.

<?xml version="1.0" encoding="UTF-8" standalone="no"?>
<!DOCTYPE preferences SYSTEM "http://java.sun.com/dtd/preferences.dtd">
<preferences EXTERNAL_XML_VERSION="1.0">
  <root type="user">
    <map/>
    <node name="sillysky">
      <map/>
      <node name="nodes">
        <map/>
        <node name="io">
          <map/>
          <node name="kernel.configuration">
            <map>
              <entry key="node.id" value="io"/>
              <entry key="storage.dir" value="/run/io/storage"/>
              <entry key="log.dir" value="log"/>
              <entry key="license" value="06708aeb-ec9b-456d-829e-30c5cfdd6503"/>
              <entry key="node.description" value="Test 001"/>
              <entry key="plugin.dir" value="/run/plugins"/>
              <entry key="type.of.node" value="SERVER"/>
              <entry key="config.dir" value="/run/io/config"/>
              <entry key="config.name" value="io"/>
              <entry key="vendor" value="sillysky"/>
              <entry key="segment.id" value="ss"/>
              <entry key="base.dir" value="/run/io"/>
            </map>
          </node>
          <node name="logging">
            <map/>
            <node name="catcher">
              <map/>
            </node>
            <node name="writer">
              <map/>
              <node name="console">
                <map>
                  <entry key="writer.class.name" value="de.sillysky.nyssr.log.CDefaultConsoleLogWriter"/>
                  <entry key="level" value="INFO"/>
                  <entry key="formatter.class.name" value="de.sillysky.nyssr.log.CDefaultMessageFormatter"/>
                </map>
                <node name="levels">
                  <map>
                    <entry key="startup" value="TRACE"/>
                    <entry key="network" value="TRACE"/>
                  </map>
                </node>
              </node>
              <node name="file">
                <map>
                  <entry key="level" value="DEBUG"/>
                  <entry key="formatter.class.name" value="de.sillysky.nyssr.log.CDefaultMessageFormatter"/>
                  <entry key="file.path" value="/run/io/log/io.log"/>
                  <entry key="writer.class.name" value="de.sillysky.nyssr.log.CSyncFileLogWriter"/>
                </map>
                <node name="levels">
                  <map/>
                </node>
              </node>
            </node>
          </node>
          <node name="namespace">
            <map/>
            <node name="CLI">
              <map/>
            </node>
            <node name="SYSTEM">
              <map/>
            </node>
            <node name="TCP">
              <map/>
            </node>
            <node name="TRANSPORT">
              <map/>
            </node>
          </node>
          <node name="network">
            <map/>
          </node>
          <node name="plugin.manager">
            <map/>
            <node name="plugins">
              <map>
                <entry key="0010" value="NY_NetworkPlugIn"/>
                <entry key="0030" value="NY_MicroServicePlugIn"/>
                <entry key="0020" value="NY_TcpPlugIn"/>
              </map>
            </node>
          </node>
          <node name="preferences">
            <map/>
          </node>
          <node name="tcp">
            <map/>
            <node name="client">
              <map/>
              <node name="ceres">
                <map>
                  <entry key="port" value="20001"/>
                  <entry key="inputBufferSize" value="300000"/>
                  <entry key="retryTimeout" value="5000"/>
                  <entry key="ID" value="bcc4a8d0-67e0-44a5-a076-34bfef286049"/>
                  <entry key="host" value="127.0.0.1"/>
                  <entry key="enableSSL" value="false"/>
                </map>
              </node>
            </node>
            <node name="server">
              <map/>
            </node>
          </node>
        </node>
      </node>
    </node>
  </root>
</preferences>